Yamaha Keyboard Blog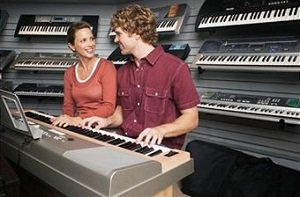 Welcome to The Yamaha Keyboard Blog!
Learn about all yamaha-keyboard-guide.com updates here. This blog is a great way to stay up to date with reviews of the latest Yamaha keyboards on the market.
You can subscribe to The Yamaha Keyboard Blog by right-clicking on the orange RSS button to the top left of this page, and then pasting the URL into your RSS reader.
Highly Recommended: Click here for the BEST piano/keyboard course I've seen on the Internet.

If you keep a personalized home page with MSN, Yahoo, or Google, you have the option of clicking on the My Yahoo!, My MSN or Add To Google buttons.
(In case you're not familiar with RSS, I suggest that you click on the What's an RSS Feed link.)
I have made a list of some of the best places to buy keyboards. Go here to shop for a keyboard of your choice. Also, I have written a review of the best courses available online for learning how to play keyboards. Go here to learn to play the keyboard and piano.
Search This Site:
Custom Search
Follow Yamaha Keyboard Guide on Twitter.
Yamaha Clavinova CVP. 55. Disks won't play back
We recorded music on the 55 a few years back. Today I wanted to listen to the disk but when I inserted disks in the same Clav it was recorded on, the
Continue reading "Yamaha Clavinova CVP. 55. Disks won't play back"