Yamaha PSR S950 Review
If you're looking for a top-the-line One Man Band keyboard, the Yamaha PSR S950 is a good choice. I am very impressed with the way Yamaha has improved this keyboard as compared to the Yamaha PSR S910, especially the new Audio styles and voices. There are 25 Audio Styles that really make you feel like you have a live percussion ensemble playing along with you. The PSR-S950 sounds just like the real thing. Well, it is the real thing! There are so many more styles and voices and a much better sound, thanks to the larger speakers.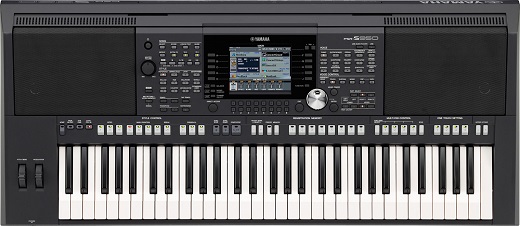 This keyboard is absolutely incredible. I really love the Super Articulation voices. Amazingly realistic! These voices  reproduce the performance characteristics of acoustic instruments in such an authentic way. Perfect for bringing out those expressive nuances of the particular instruments. You swear you're playing the real thing. In particular, the organs and guitars on this machine are out of this world. 

Highly Recommended: Go here for the BEST piano/keyboard course I've seen on the Internet.

Added to that the Yamaha PSR S950 makes use of Mega Voice Style technology. With this feature you get some of the most realistic-sounding and dynamic accompaniments. Mega Voices feature various playing techniques such as brass falls, vocal effects, guitar and bass finger slides and so on. Truly impressive. If you want to sound good, you can't go wrong with this keyboard. 

The Yamaha PSR-S950 is a leader when it comes to accompaniment. A lot of low-priced keyboards have the accompaniment feature but do they sound as good as this one sounds? Nowhere close! After all what you want is good sound and this keyboard delivers. When you want to sound like you're playing along with an entire band, this is it! Its 408 built-in dynamic styles are unmatched. 
Another feature I'm very impressed with on this keyboard is the microphone input/vocal harmony. No longer does playing alone have to limit you. No back-up vocals? No problem. Just plug in your microphone and you can sound like there are background vocalists singing along. There are 44 vocal harmony presets, including male and female voices.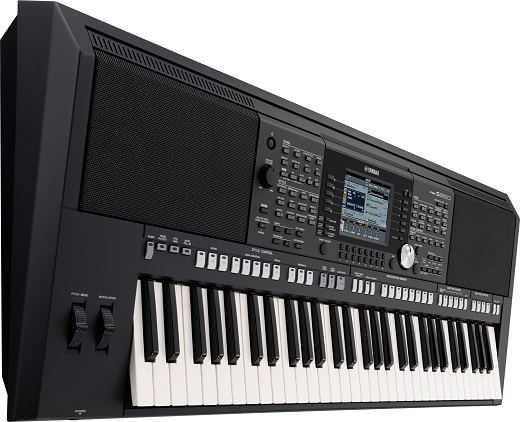 You can even play full quality WAV or mp3 files on the PSR-S950 and play along. Just plug in your USB thumb drive. And most importantly, what's more is the fact that you can cancel or suppress the vocals on your mp3 and play along. You can time stretch or pitch shift as necessary. You can increase or decrease the tempo of mp3 or WAV file without changing pitch or you can change pitch and not change tempo.  Also, you can record directly to USB stick.
The PSR-S950 sells for  as much as $1899.99 on the Internet but is worth every penny. For such an impressive keyboard, it's a great investment. Learn more about the Yamaha PSR S950 here. If price is an issue, you may want to look into the PSR S750 which has less features.
Yamaha PSR S950 Demos and Review: 
Part 1:
Part 2:
Part 3:
Review: