Yamaha PSR S750 Review
The Yamaha PSR S750 is similar to the Yamaha PSR S950 which we reviewed here, in many respects, except that the PSR S950 has more features. For example, the latter has more voices, featured voices, styles and drum kits, and it comes with various effects not found in the PSR S750. We shall find out more about this later on. But the features that the two keyboards do share are identical in terms of sound and capabilities.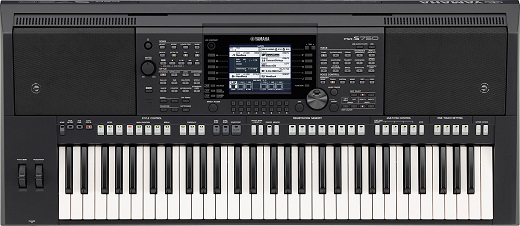 If you read my review of the PSR-S950 you will realize that I believe this keyboard is absolutely fantastic. The PSR-S950 costs $1899.99 while the PSR-S750 sells for 700 dollars less. If you're looking to save, by all means get this keyboard. Although you'll be missing out on some great additional features. 

Highly Recommended: Go here for the BEST piano/keyboard course I've seen on the Internet.

The Yamaha PSR S750 comes with less  super articulation voices, mega voices, sweet!, cool!, and live! voices, and less organ flutes). There's no vocal harmony feature and microphone input/effects. You can playback and record WAV files but not MP3, using the USB audio recorder. You cannot time stretch or pitch shift and there's no vocal cancel feature. There's less internal memory and no video output. 

Despite these limitations, the Yamaha PSR-S750 is a great keyboard for the price. It's just the right keyboard for One Man Bands or anyone who is playing solo and wants that rich full band sound. 
It comes with so many great super articulation voices that reproduce the performance characteristics of acoustic instruments. If you're looking for that authentic sound, one that brings out all the nuances of a live instrument, this keyboard is bound to deliver. Added to that, there's Mega Voice Style technology which features various performance sounds and playing techniques like brass falls, guitar and bass finger slides, vocal effects and so on. The accompaniments are so realistic and dynamic when used in Styles.  Guitar-Enhanced Styles with Mega Voices reproduce the actual chord voicings of guitar players, adding to the overall realism. 
I love the fact that compared to the PSR-S710, the PSR-S750 has a much larger speaker box, resulting in a more full, powerful sound with better sounding lows and highs.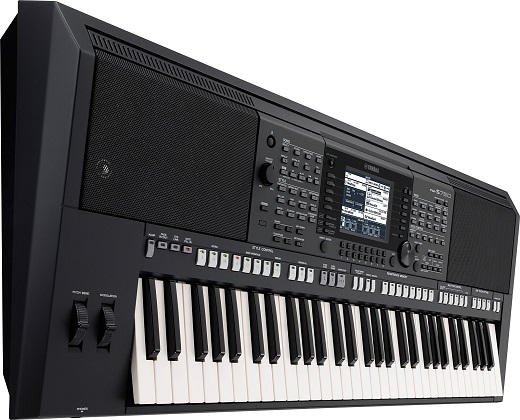 The Yamaha PSR S750 comes with a mixing console, allowing you to mix like a sound engineer. You can balance, pan and make use of  Yamaha's professional studio Digital Signal Processing (DSP) technology to get that perfect sound you're looking for.
You're not limited to what the keyboard comes with, thanks to Yamaha's new Voice and Style Expansion packs that you can buy separately. You can always update your instrument with new high-quality voices and styles from around the world. 
I highly recommend this keyboard. Go here to learn more about the Yamaha PSR S750, to read reviews or buy one.
Yamaha PSR-S950 / PSR-S750 Overview: