Yamaha Portatone PSR-1000 Question
by Patrick Bureau
(Houston, TX, USA)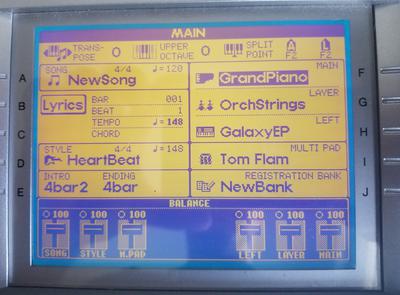 Hello, I inherited my 90 year old father's PSR-1000 after his passing it comes with a folding base , to be honest I dont play the keyboard, and my wife prefers the Piano, so here it sits on a corner and I was thinking it could be better used by someone else.

I have look high and low, and surprisingly enough I do not see this keyboard being traded or sold very much on the internet, and IO was hoping to ask for a fair price, I am in the USA (Texas) and am seeking counsel.

1. Everything works on the keyboard, and never been repaired.
2. yes it comes with an original PSR-1000 floppy diskette that it reads just fine.
3. how much use it has had, well I can tell you my father bought it new in 2003, and well passed away in 2014, and during the last 8 years of his life it was store inside his house in a closet. so it saw little usage until his passing away.

any though what would be a reasonable price for this keyboard with base ?

email me preferable the answer. : Patrick.bureau(at)outlook.com
many thanks.