Looking for a plastic music note holder base for a Yamaha CLP-155
by Shaun
(Stillwater Lake, NS, Canada)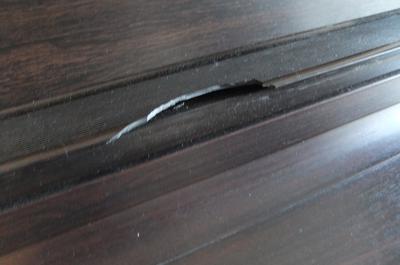 Hello, I have a CLP-155 Stereo model which the bottom part of the music book holder has broken. Its the dark brown colour and has 5 screws that holds it to the lid. Measures 28"long x 2"wide x 1" high. Does anyone have one for sale or know where I can find one. Please email me at:


jskirkpatrick@ hfx.eastlink.ca
See photos
Thanks,
Shaun
Join in and write your own page! It's easy to do. How? Simply click here to return to Yamaha CLP Clavinova Discussions.